Products > APP
Mobile terminal vehicle management platform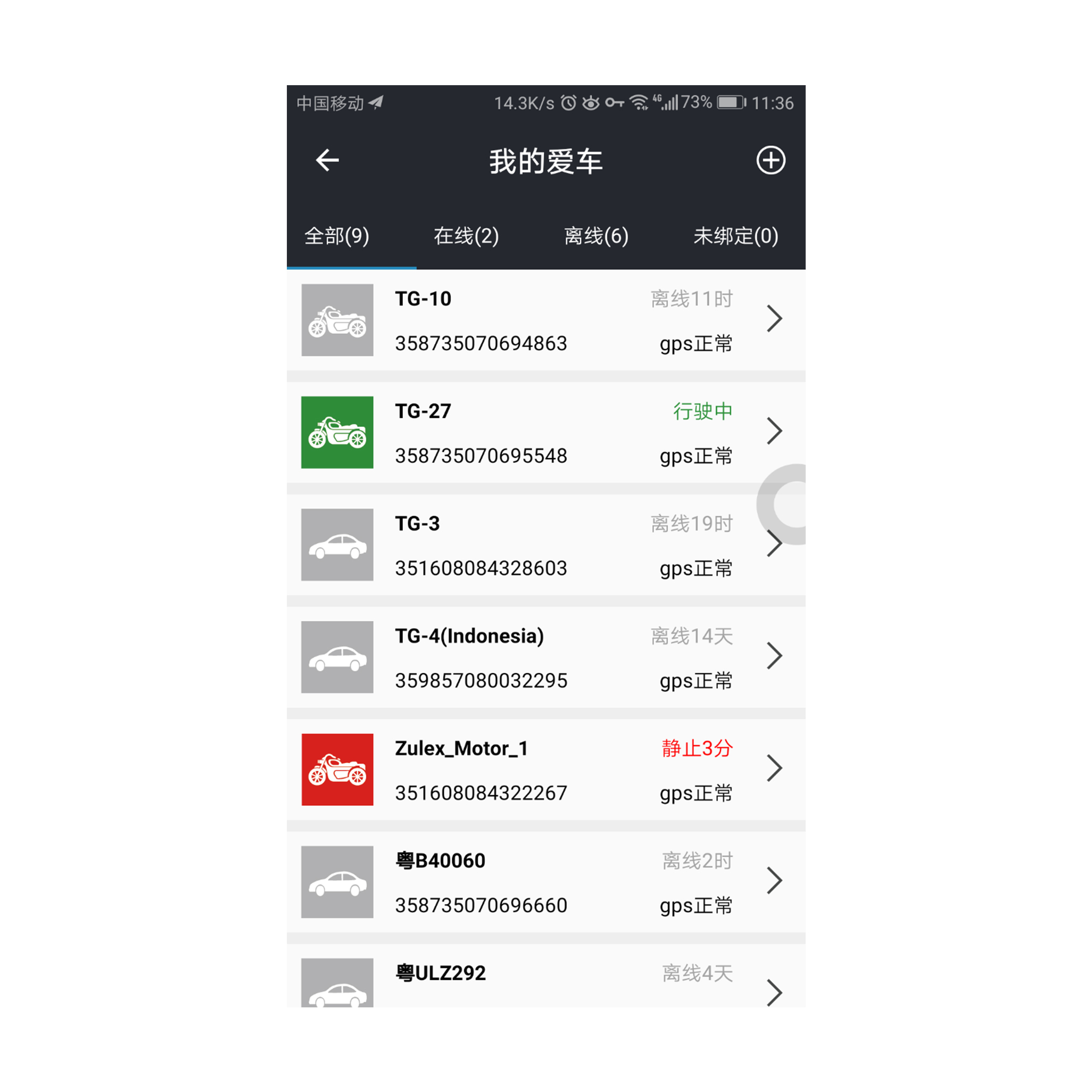 Mobile terminal vehicle management platform
Professional vehicle monitoring management platform and GTrack car tracking mobile terminal (IOS and Android) APP applications, can effectively monitor the vehicle, anytime, anywhere to master the vehicle dynamics.
Main function:
1. car list, bicycle (multi car) monitoring
2. vehicle history travel track playback
3. query vehicle location in real time
4. display vehicle real time state
5. remote instruction sends off (remote oil / electricity)
6. real time alarm (fence alarm, vibration alarm, displacement alarm, power off alarm, disassembly alarm, etc.)
Product description
1、user login
Step 1 enters the correct username.
Step 2 enters the correct password.
Step 3 system language, the default is "simplified Chinese.
Step 4 click on [Sign In] login system.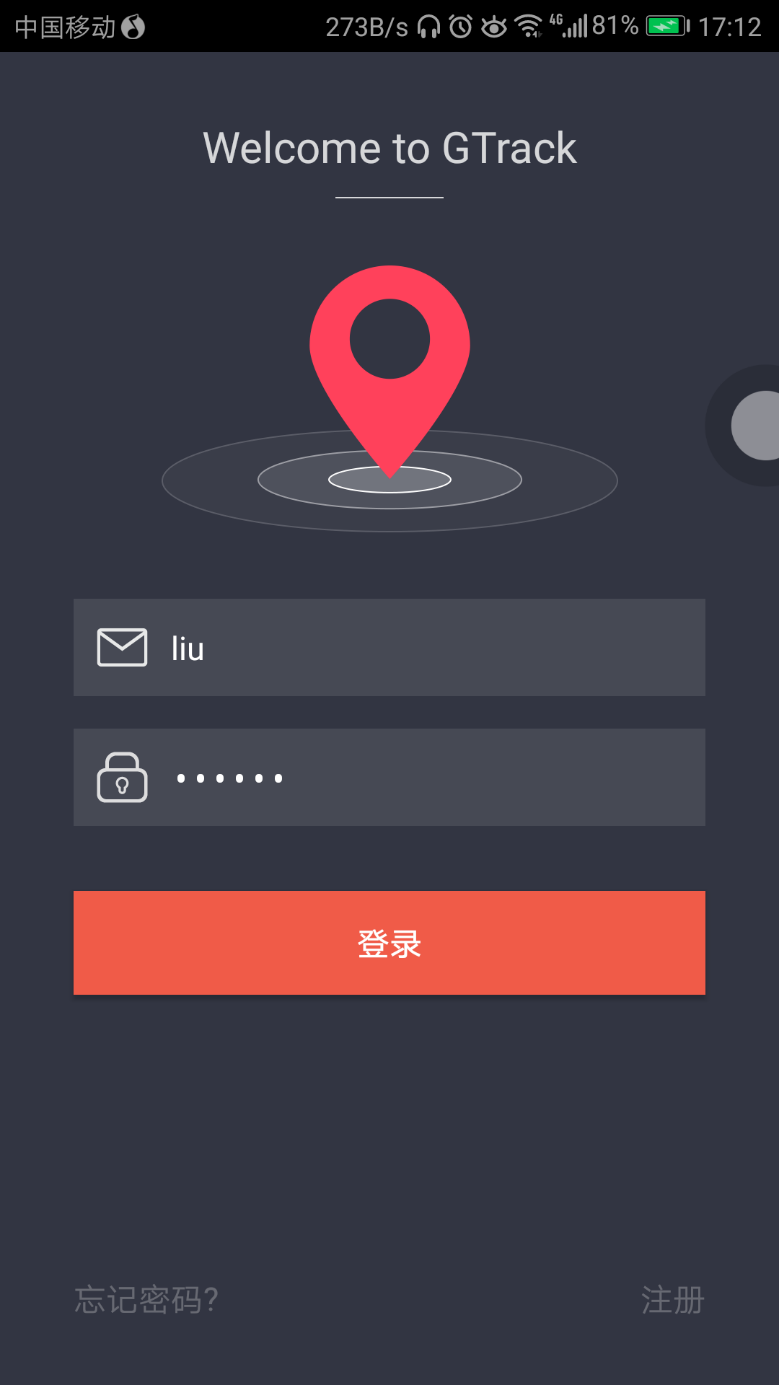 2、vehicle monitoring
It is the vehicle monitoring real-time monitoring of user rights under all bound vehicle tracking, historical track playback, but also on the state of the vehicle real-time monitoring, including: positioning state, ACC state.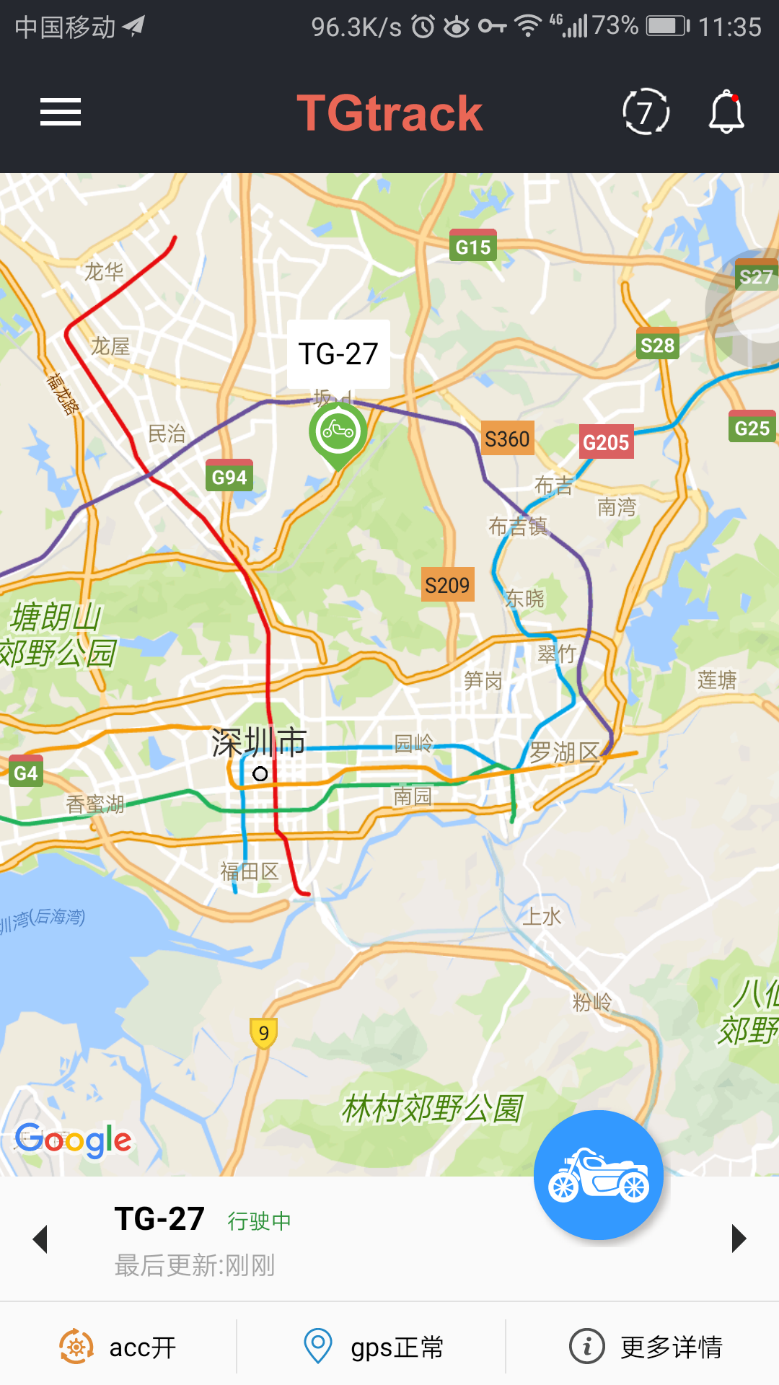 3、Car list
The list of vehicles of user rights to all vehicle details display, can also according to the user selected packet information, vehicle information display list corresponding to the packet.
4、control center
The control center is the operation and control of the corresponding to the selection of vehicles, including vehicle control and statistical analysis, the remote control of the vehicle, vehicle tracking, electronic fence monitoring, travel analysis query, statistic query etc..